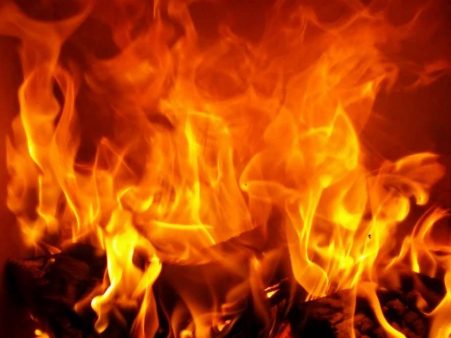 As Nigeria goes to the polling boot, multiple blasts from bomb explosions suspected to be from the Boko Haram insurgents have shook Maiduguri, Borno State, in the early hours of today.
Naija news learnt that  the explosions started a few minutes to 6am, with reports suggesting Maiduguri and parts of Yobe were affected. Military helicopters are currently hovering over Maiduguri town.
the military repelled Boko Haram attackers who made an attempt to infiltrate Maiduguri and also stopped the insurgents at Geidam in Yobe. The agency said many people fled their homes.
See Alberts Ojoajogwu Gideon's other Tweets
Damian Chukwu, police commissioner in Borno, asked eligible voters to head to their polling units, assuring them of their safety.
"Owing to the sound of heavy gunfire heard this morning around Maiduguri Metropolis, the Commissioner of Police Borno State, CP Damian Chukwu wishes to inform members of the public that there's no attack on any part of Maiduguri and hence no threat to public peace and order," Edet Okon, spokesman of the Borno police command, said in a statement.  "The gunfire were not targeted at members of the public but was for security purpose. He therefore calls on all qualified voters in the state to come out en masse to vote for candidates of their choice.
"He equally assures members of the public of the readiness of the security forces to ensure a peaceful, fair and free elections in a safe environment."
Despite the assurance from the police, the attacks could have effect on the turn out of voters in the presidential and national assembly elections. During the last general election, Boko Haram struck in parts of the north-east while people were heading to polling units.